We may not agree on much these days, but I think we can all come together on one issue: Eggnog. It's delicious. It's the nectar of the Christmas season gods. And it will never go away.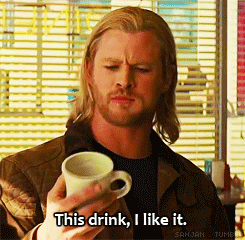 But even better, have you had peppermint eggnog? It's a fantastic spin on the classic, and something we think even eggnog haters *shudder* would like. But there is one problem with most nogs out there — they're high in calories and fat, without much else to show for it, other than incredible flavor. So we created this awesome protein shake recipe that combines the best of both worlds: peppermint eggnog and protein.
Peppermint Eggnog Smoothie
This isn't your ordinary protein shake — the protein powder we included has no fat, sugar or carbs. It's awesome for recipes like these because you can add in eggnog and peppermint and even chocolate shavings if you'd like! You can throw in add-ins because the macros of the protein are already insanely low!
But just because the macros are low, doesn't mean you're not getting the benefits of the protein! There are 20 grams of pure, whey isolate protein in each serving. Plus, there are TONS of flavors to choose from, so you could even make a chocolate peppermint eggnog smoothie!
Peppermint Eggnog Smoothie
Instructions
Add ice, blend, and enjoy!
Ingredients
1

c

Silk Almond Nog

1/4

tsp.

peppermint extract

1

scoop French Vanilla IdealLean Protein