It's the holiday season and you know what that means? It means that all the people in your life are going to show up at your door with every sweet thing imaginable. I mean like I didn't even know that I had that many people in my life until my table became a buffet dessert tray. It's a little out of control.
Most of the time they're not even that great, no offense Aunt Gina, but like what is this? And then you eat it anyways and then the instant regret hits.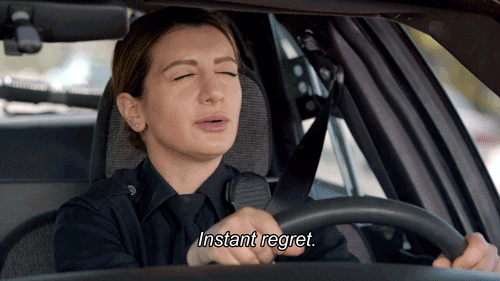 Then you may think to yourself oh didn't I work out today? Oh wait guess it doesn't matter because I literally just ate like over 1000 calories on junk I didn't really want. Sigh.
Don't get me wrong it's a nice gesture, but when you're trying to eat healthy it can make life just a tad more difficult.
That's why when I see a healthy recipe option I'm soooo down! This gingerbread cookie smoothie is amazing and definitely a better option than eating a tray full of actual cookies.
Gingerbread Cookie Smoothie
Just save the cookies for making those adorable gingerbread houses (or if you're me, they're more like hot messes covered in hard candy that no one eats).
The secret weapon in this creamy Christmas milkshake is the IdealLean Protein. What other proteins have 80 calories, 0 fat and 0 sugar so you can add molasses and oats?! You won't even be thinking about your table full of desserts after a swig of this shake. Learn more about this protein here.
Gingerbread Cookie Smoothie
Instructions
Add ice, blend, and enjoy!
Ingredients
1

medium banana

1

scoop French Vanilla IdealLean Protein

2

tbsp.

old fashioned oats

1/8

tsp.

nutmeg

1/4

tsp.

cinnamon

1/4

tsp.

ground ginger

pinch of cloves

2

tsp.

molasses

1/2

tsp.

vanilla extract